FlyJet, based at London's Gatwick Airport, operates a fleet of Boeing 757s on European and Intercontinental routes.


On the first part of the program we position an empty Boeing 757 from Manchester to the RAF Brize Norton near London where we pickup military personnel on its way to Iraq. We then fly to the RAF base of Akrotiri in Cyprus where we stay overnight with the crew while another crew takes over for the roundtrip to Iraq. The following morning we pickup the aircraft for a return to Brize Norton and positioning to Manchester. Throughout the flights pilots keep us informed on the routes, approaches and more. We get a presentation of the 757 inside and out.

Later we join 2 charter roundtrips from Manchester to Corfu and Paphos and end up the program at London's Gatwick Airport.

---
Download this program now for only $15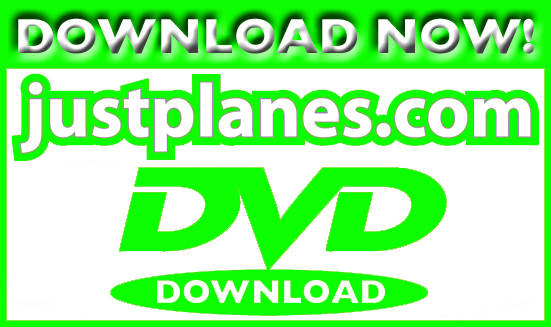 Flight Information

A/C

Reg

Flight

Route

Flt Time

Destinations

B757-200

G-FJEA

FJE 922

MAN-BZZ

0h26

MAN Manchester, UK

BZI RAF Brize Norton, UK

B757-200

G-FJEA

FJE 922
BZZ-AKT
4h05

BZI RAF Brize Norton, UK

AKT RAF Akrotiri, CYPRUS

B757-200

G-FJEA

FJE 923
AKT-BZZ
4h50

AKT RAF Akrotiri, CYPRUS

BZI RAF Brize Norton, UK

B757-200

G-FJEA

FJE 923
BZZ-MAN
0h30

BZI RAF Brize Norton, UK

MAN Manchester, UK

B757-200

G-FJEA

FJE 804
MAN-PFO
3h57

MAN Manchester, UK

PFO Paphos, CYPRUS

B757-200

G-FJEA

FJE 805
PFO-MAN
4h45

PFO Paphos, CYPRUS

MAN Manchester, UK

B757-200

G-FJEA

FJE 814
MAN-CFU
3h08

MAN Manchester, UK

CFU Corfu, GREECE

B757-200

G-FJEA

FJE 403
CFU-LGW
2h43

CFU Corfu, GREECE

LGW London Gatwick, UK
- - - - -
Comments
Hello, this video is simply very nice! I love Corfu and the B757! Further in such a way!
Michael Horn ; Erfurt, GERMANY
Very good DVD. I loved it a lot. The Boeing 757 is one of my favorite airplanes. Good views and good shots taken in the cockpit. Detailed cockpit and approach presentation. Good ATC. Keep it up with the good work guys.
Shurendi Eisden ; Curacao, NETH ANTILLES
My compliments to Jan Mogren along with the filming crew and the Pilots/Cabin Crew/Others for making this my favorite DVD featuring the Boeing 757. I enjoyed all of the scenery. I also enjoyed the filming in the cockpit and the cabin/galley scenes during the meal service. I enjoyed all of the takeoffs and landings, especially the night landing into AKT and the landing on runway 8R at LGW. Captain Jeff Nuttall should receive most of the credit for his contribution with the aircraft walk-around at MAN, cockpit presentation, details of the flight, and approach briefing. I hope that Justplanes will produce more DVDs featuring the Boeing 757.
John C. McCreery ; New York NY, USA

I enjoyed it, found it interesting to see how basic the 757s cockpit was. Didn't have much hi-tech stuff in like the A320. Loved the ATC and the pilots were very good at explanations. Liked the approach into Corfu too and the planes you saw on the routes at high level were great. Overall a great DVD! Thanks.
David Potter ; Essex, UK
I really enjoyed this DVD. The crew give very detailed information about the flight as well as the cockpit. Great views on final into the various airports. Overall this is another exceptional production that I will watch over and over again.
F.Atang ; York, UK
An excellent DVD, great views, nice scan of the B757 and flights out of Manchester with good ATC, crew give good explanations.
Adam Gungah ; Burnley, UK
Email your comments
- - - - -