This DVD is sold out!
Download it now!
Filmed in 2000 - Released in 2001
Crossair was one of the largest regional airlines in Europe. It operated from 1978 through 2001. In 2002 Crossair took over flights operated by bankrupt Swissair and became Swiss International Air Lines.
Crossair operated up to 20 Avro RJs featured here on a flight to London City Airport, it operated up to 12 MD80s featured here on a flight to Funchal & Porto Santo, up to 26 Embraer 145s were in its fleet seen here on a Manchester flight. Crossair was the largest initial customer and largest operator of the Saab 2000 with 32 aircraft seen here on the route to Genoa and very unique route to Lugano with its complicated approach! This program is a unique opportunity to remember this much loved Swiss airline which has been gone for close to 10 years already!
Download this program now for only $15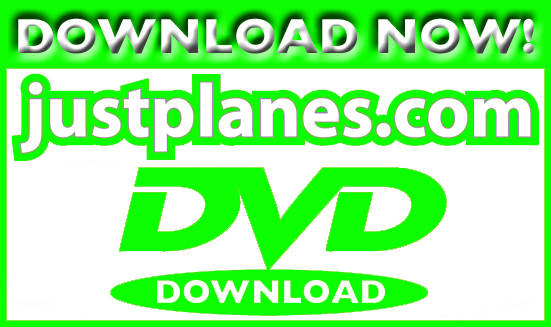 One of the best turboprob still in service that I flew many years ago between Genoa and Zurigo. Thanks to justplanes, I relived the same experience. Expecially for lovers of flight simulation, you can understand how to fly the circle to land approaching Genoa Airport LIMJ. With this IFR flight Saab 2000 is approaching for runway 29 circling for a visual approach to runway 11. Very nice visual to the scenery and instruments.
Andrea, ITALY
Flight Information

A/C

Reg

Flight

Route

Flt Time

Destinations

MD83

HB-IUM

LX 8454

BSL-FNC

3h41

BSL Basel, SWITZERLAND

FNC Funchal, PORTUGAL

MD83

HB-IUM

LX 8455

FNC-PTO

0h10

FNC Funchal, PORTUGAL

PTO Porto Santo, PORTUGAL

MD83

HB-IUM

LX 8455

PTO-BSL

3h12

PTO Porto Santo, PORTUGAL

BSL Basel, SWITZERLAND

ERJ-145

HB-JAA

LX 880

BSL-MAN

1h44

BSL Basel, SWITZERLAND

MAN Manchester, UK

ERJ-145

HB-JAA

LX 881

MAN-BSL

1h21

MAN Manchester, UK

BSL Basel, SWITZERLAND

RJ-100

HB-IXT

LX 872

ZRH-LCY

1h20

ZRH Zurich, SWITZERLAND

LCY London City Airport, UK

RJ-100

HB-IXT

LX 873

LCY-ZRH

1h15

LCY London City Airport, UK

ZRH Zurich, SWITZERLAND

S-2000

HB-IZK

SR 3634

ZRH-GOA

0h44

ZRH Zurich, SWITZERLAND

GOA Genoa, ITALY

S-2000

HB-IZK

SR 3635

GOA-ZRH

0h52

GOA Genoa, ITALY

ZRH Zurich, SWITZERLAND

S-2000

HB-IZO

LX 924

BSL-LUG

0h42

BSL Basel, SWITZERLAND

LUG Lugano, SWITZERLAND

S-2000

HB-IZO

LX 925

LUG-BSL

0h37

LUG Lugano, SWITZERLAND

BSL Basel, SWITZERLAND