DVD is SOLD OUT!
DOWNLOAD AVAILABLE!
Filmed in 2003 - Released in 2003
Cirrus Airlines was established in February 1995 and entered into a partnership with Lufthansa in February 2000. Over the years the airline has expanded its fleet significantly and added scheduled domestic service in Germany. Since 2002 Cirrus Airlines has expanded all over Europe including service to Belgium, Macedonia, Switzerland and the UK.
Cirrus Airlines is the 4th Team Lufthansa airline featured in the World Air Routes series and includes the flights on a wide variety of regional aircraft from the smaller Beech 200 to the Dash 8 and Dornier 328 turboprops as well as the Embraer Regional Jets with presentations of the cockpits, views in the cabin and the usual great scenery as we fly to many first time destinations including Leipzig, Mannheim, Heringsdorf and Saabruecken.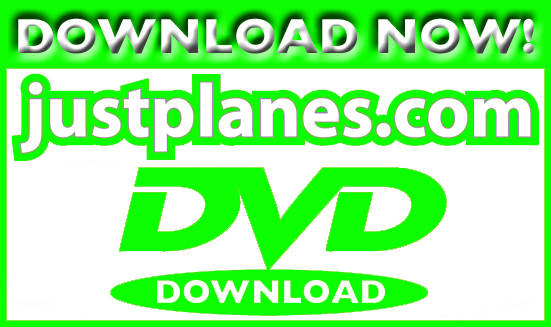 The Cirrus DVD is another awesome production. The landing in London City, UK is especially spectacular - it was neat to fly so close (seemed like) over the skyscrapers. And the Embraer 145 seems to rocket down the runway on it's takeoff roll! The crews of the 145 and Dash 8 do awesome cockpit demonstrations. Last, but not least is all of the great German scenery! Thanks guys!!
Amy Bubash, USA
Flight Information

A/C

Reg

Flight

Route

Flt Time

Destinations

ERJ-145

D-ACIR

C9 1131

FRA-SKP

1h57

FRA Frankfurt, GERMANY

SKP Skopje, MACEDONIA

ERJ-145

D-ACIR

C9 1130
SKP-FRA
2h10

SKP Skopje, MACEDONIA

FRA Frankfurt, GERMANY

Beech 200

D-ICIR

C9 1060
SCN-LEJ
1h03

SCN Saarbruecke, GERMANY

LEJ Leipzig, GERMANY

Beech 200

D-ICIR

C9 1066
LEJ-BRU
1h22

LEJ Leipzig, GERMANY

BRU Brussels, BELGIUM

Beech 200

D-ICIR

C9 1067
BRU-LEJ
1h13

BRU Brussels, BELGIUM

LEJ Leipzig, GERMANY

Do-328

D-CIR

B
C9 1546
LEJ-LCY
1h53

LEJ Leipzig, GERMANY

LCY London City, UK

Do-328

D-CIR

B
C9 1547
LCY-LEJ
1h34

LCY London City, UK

LEJ Leipzig, GERMANY

Dash 8-100

D-BOBL

C9 1610
LEJ-HAM
0h49

LEJ Leipzig, GERMANY

HAM Hamburg, GERMANY

Do-328

D-CIRA

C9 1571
HAM-MHG
0h59

HAM Hamburg, GERMANY

MHG Mannheim, GERMANY

Do-328

D-CCIR

C9 1562
MHG-THF
0h58

MHG Mannheim, GERMANY

THF Berlin Tempelhof, GERMANY

Do-328

D-CCIR

C9 1520
THF-HDF
0h25

THF Berlin Tempelhof, GERMANY

HDF Heringsdorf, GERMANY

Do-328

D-CCIR

C9 1521
HDF-THF
0h30

HDF Heringsdorf, GERMANY

THF Berlin Tempelhof, GERMANY

Dash 8-300

D-BOBU

C9 1585
THF-SCN
1h36

THF Berlin Tempelhof, GERMANY

SCN Saarbruecke, GERMANY