This DVD is Sold Out!
Download it now!
Filmed in 2005 - Released in 2006
Air Madagascar operates a fleet of B767s on intercontinental haul routes, B737s on regional routes as well as ATR and Twin Otter aircraft on domestic routes ; all 4 types are featured on this dvd.
This program follows all 4 types of aircraft starting with an intercontinental flight to Europe and followed by about 10 flights on domestic routes, you will also visit Nossi Be including a brief scenic flight on a single engine plane.
Download this program now for only $15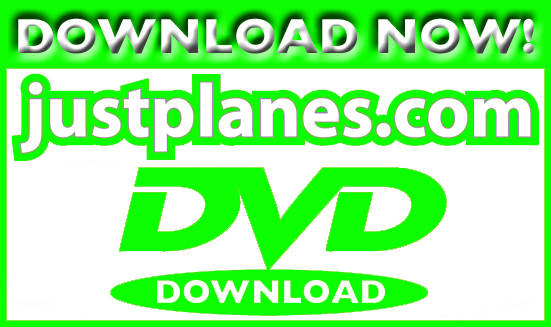 Comments
I was very surprised the talent of our national captains ! Despite of the fog in MXP for ex: there was no problem for capitain Rapelanoro to land the 767-300. The sightseeing of the island of Nosy-Be is wonderful .Congratulations for this DVD. Angelo Ramamonjisoa, MADAGACSAR
Congratulations for this DVD, unbelievable release and great job. As I already said before about Air Austral DVD, such video shows how different the pilots fly in such region. I saw they only performed 2 ILS landings in Madagascar, Antananarivo runway 11 , then runway 19 in Toamasina from Maroantsetra with the ATR 42. I especially appreciate that you recorded movies landings in Antananarivo both on runways 11 and 29. On the other way, the foggy landing (Cat II or Cat III) in Milan is very impressive.
I discovered that the ATR and Twin otter are GPS (Garmin and Trimble) equipped and some airports have been improved such as Nosy-Be which now can support Boeing 767, adding blast fence just in front of the terminal and its updated parking layout. Sainte marie got new terminal even still small and new taxiway and wider parking. I also saw that it is now firetruck equipped. The runway marking has been updated in Antalaha. Most of the airport terminals have been newly improved. Adema (Aéroport de Madagascar) did also a great job. Nice to see landing in Antsiranana (DIE) called also Diégo Suarez, the most 'french" region of Madagascar. This airport is very famous for its strong crosswinds and windshear called "Varatraza" which mainly blows from the north. The 737 landed on a rainy day in this DVD. Anyway, Congratulations once again and many thanks to Just Planes and Air Madagascar which allow enthusiast guy like me to feel from the flightdeck view. Andriamampandry Mamy-Niaina, FRANCE
I'm impressed with this DVD, its inspired me to visit Madagascar in the future. I really enjoyed the first clip of the 767 approach to Italy at 300 minima with practically zero visibility,and enjoyed the twin otter operations of this airline. Totally awesome and a wonderful addition to my ever growing collection. I only received it this morning.Thanks World Air Routes for the great service.
EJL Edwards, UK
This is a keeper! Udo and Michel make this program entertaining by showing various aircrafts in an exotic land together with a landscape which motivates me to contact the next travel-agency. Best wishes to the friendly staff of Air Madagascar and to all the people at WAR. Thumbs up!
A. Steinbrunn, GERMANY
Flight Information

A/C

Reg

Flight

Route

Flt Time

Destinations

B767-300
5R-MFG
MD 054

TNR-MXP

10h06

TNR Antananarivo, MADAGASCAR

MXP Milan Malpensa, ITALY

B767-300
5R-MFF
MD 059
MXP-TNR
9h57

MXP Milan Malpensa, ITALY

TNR Antananarivo, MADAGASCAR

B737-300
5R-MFI
MD 312
TNR-NOS
0h56

TNR Antananarivo, MADAGASCAR

NOS Nossi Be, MADAGASCAR

B737-300
5R-MFH
MD 310

NOS-DIE

0h18

NOS Nossi Be, MADAGASCAR

DIE Antsiranana, MADAGASCAR

DHC6-300
5R-MGC
MD 337
DIE-ANM
1h13

DIE Antsiranana, MADAGASCAR

ANM Antalaha, MADAGASCAR

ATR42-300
5R-MJD
MD 043
ANM-WMN
0h18

ANM Antalaha, MADAGASCAR

WMN Maroantsetra, MADAGASCAR

ATR42-300
5R-MJD
MD 043
WMN-TMM
0h46

WMN Maroantsetra, MADAGASCAR

TMM Tamatave, MADAGASCAR

ATR42-300
5R-MJC
MD 505
TMM-SMS
0h20

TMM Tamatave, MADAGASCAR

SMS Sainte Marie, MADAGASCAR

ATR42-300
5R-MJC
MD 505
SMS-TNR
0h49

SMS Sainte Marie, MADAGASCAR

TNR Antananarivo, MADAGASCAR

DHC6-300
5R-MGE
MD 822
TNR-MJN
1h16

TNR Antananarivo, MADAGASCAR

MJN Majunga, MADAGASCAR

ATR42-300
5R-MJD
MD 827
MJN-TNR
1h00

MJN Majunga, MADAGASCAR

TNR Antananarivo, MADAGASCAR